Concrete Patios in Hermitage, PA
Looking to add some life and beauty to your outdoor space? A new concrete patio from Bayer Crete is the perfect way to do just that! Our team can help you create a patio that perfectly suits your needs and style. Give us a call today to learn more!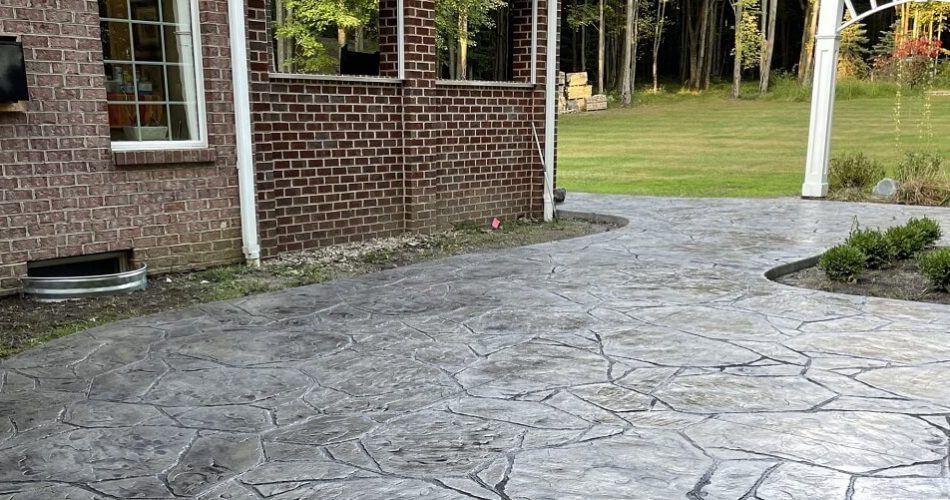 If you're looking to create an outdoor space that's perfect for entertaining and spending quality time outdoors, a concrete patio from Bayer Crete could be just what you need. With various colors and finishes to choose from, we can help you create the perfect patio for your home.
One option to refresh your outdoor space is to replace or resurface your existing flooring. A popular option for refreshing outdoor spaces is to install a concrete patio. Concrete patios can look like more expensive choices such as brick or stone.
If you're looking for a reliable patio contractor in Hermitage, PA, Bayer Crete is the company to call. We have years of experience creating beautiful patios with various colors and designs to choose from. You won't be disappointed! Our expert concrete team is dedicated to providing top-notch customer service, so call us today at (724) 307-8682 for a free estimate.
Want to get a free quote for your concrete patio project?
Contact us today at (724) 307-8682 to schedule a consultation!
Hermitage Concrete Patio Contractors
Our concrete patio services are ideal for your next home project. Although other materials like stone or brick pavers are available, concrete is often the most practical and durable solution. Additionally, because it doesn't require regular upkeep, it's an excellent choice for busy homeowners. If you're looking for a top-notch and reliable concrete contractor in Hermitage for an installation that is durable and low-maintenance, Bayer Crete is your best bet.
New patio installation

Patio replacement

Patio extensions
Looking for creative patio design in Hermitage, PA? Our team offers stamping and coloring techniques that will give your patio a brand new look – making it the perfect place to relax and entertain guests. Plus, our flexible, affordable pricing will fit any budget.
Residential Concrete Patio Ideas
Residential concrete patios provide homeowners with limitless possibilities for creativity and design. One popular option is to incorporate stamped concrete, which can give the appearance of pavers, stone, or brick. These stamps are available in various styles, so you can create the look you want without spending a fortune. Another option is to mix slabs with finished concrete to create a unique look.
Broom

Stamped

Aggregate

Vanderbilt

Slabs

Colored concrete
Why Choose Bayer Crete for Your Concrete Patio
At Bayer Crete, we pride ourselves on our personalized service and knowledge of concrete patios. With almost a decade of experience, we can help bring your patio vision to life. We are a family-owned business that values our customers and strives to provide the best experience possible.
When it comes to patio flooring in Hermitage, PA, both concrete and patio pavers have their benefits. However, concrete is often seen as the better option because it is easier to maintain. Additionally, you can still get the appearance of more expensive options like pavers or brick.
Concrete patios are a more affordable option than paver patios. Pavers require more time and money to install, and they also need to be maintained more regularly to keep them looking good.
The lifespan of a concrete patio should be decades without cracking if you pour the foundation correctly. If you choose a darker shaded stamp pattern or opt for colored concrete, you can avoid staining that may occur with plain colored concrete.
Looking to install, resurface or replace a concrete patio in the Hermitage area? Bayer Crete is here to help! We offer top-rated concrete patios in the area, so please call us today at (724) 307-8682 for a free estimate.