Commercial Concrete Driveways in Hermitage, PA
Looking to add or improve the curb appeal of your Hermitage, PA, business? A new concrete driveway may be just what you need! Our experienced concrete professionals can help you choose the perfect design and installation for your business driveway. Give us a call today at (724) 307-8682 for a free quote.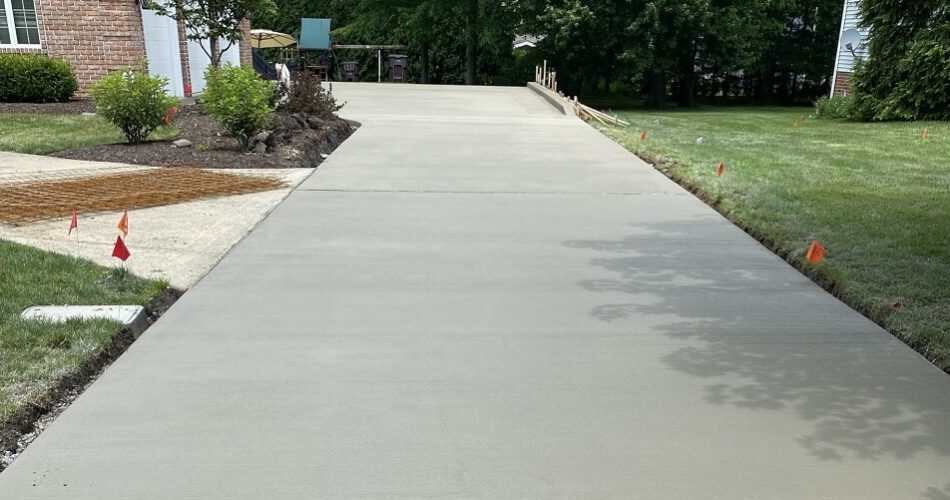 When commercial owners are looking to update their driveway, concrete is often the best option. If you're considering installing a new driveway, extending or replacing an existing one, concrete is the best option for you. Concrete is incredibly durable and requires little to no maintenance to keep it looking good. Compared to asphalt, which needs regular upkeep, concrete is a more valuable investment in the long run.
Bayer Crete is a full-service concrete company that operates in Hermitage, PA, and its surrounding areas. We provide quality concrete driveways for our clients. Our commercial flatwork services are some of the best in the business, and we're proud to offer them to our clients. Contact Bayer Crete customer service today to learn more.
Concrete Driveway Contractor Services
Concrete driveways are an excellent option for your property. They are durable and low-maintenance and can enhance the overall look of your commercial space. We at Bayer Crete can install the perfect driveway for your needs with our concrete driveway services, including:
New driveway installation

Driveway replacement

Driveway extensions
Concrete is an excellent option if you're thinking about a new driveway. Not only is it affordable, but it also looks great and can last for years with proper care. With its many different colors and textures, you can create a driveway that's uniquely your own. A concrete driveway is a perfect addition when you want to improve your commercial property's curb appeal.
Looking to add or improve the curb appeal of your Hermitage, PA business? Contact us today at (724) 307-8682 to schedule a consultation!
Ideas for Concrete Driveway in Hermitage, PA
Creating a beautiful and inviting property begins with the driveway. A well-constructed and correctly installed driveway can be the foundation of your commercial building's exterior. At Bayer Crete, we understand the importance of a driveway for your business and offer various concrete driveway options to fit your specific needs. From traditional concrete driveways to decorative and stamped options, we have a variety of styles to choose from.
Broom

Stamped

Aggregate

Vanderbilt

Colored concrete
If you're in for a stylish driveway, you may want to consider colored or stamped concrete. Colored concrete and stamped concrete can give your driveway a unique look. Whether you prefer the original concrete or a darker color, stamped concrete is a great option.
Bayer Crete is a company that specializes in the installation of high-quality concrete. We have been a family-owned small business serving the Hermitage, PA area since 2015. 
With our years of experience and strong attention to detail, our goal is to provide you with the best concrete service at the most affordable price. We at Bayer Crete understand that each project is unique, and we take the time to tailor a project that is quality work to fit your wants, needs, and budget.
As an expert in the industry, an essential thing we highly recommend is proper sealing for concrete driveways. Sealing your driveway after it has cured is vital in protecting it from moisture, cracking, and residue.
If your driveway has seen better days, resurfacing can be a great way to bring it back to life. Not only will this fix any cracks or other infrastructure issues, but it can also give your driveway a whole new look. We at Bayer Crete do a great job that can help you with this process.
When it comes to your driveway, you may need permits depending on the finish you are looking for. Let Bayer Crete take care of all the details so you can relax and focus on what's important – enjoying your new driveway!
Call Bayer Crete at (724) 307-8682 for a free estimate! We also do driveways, curbs and more. Contact us today to get started! No matter your commercial concrete project, we've got you covered.